CEM Startup Revolution
Strengthen your company strategy to attract customers and financial support.
Join us at Crypto Expo Milan for a two-day interactive workshop, Startup Revolution, designed specifically for crypto entrepreneurs. This workshop is your gateway to gaining in-depth insights into the ever-evolving crypto market, how to create more value, and optimize your marketing strategy. Explore the challenges faced by crypto startups, including positioning, business models, utility, digital marketing, public relations, and legal limitations. Join the workshop submitting your startup idea and stand a chance to win valuable consulting sessions and have your project analyzed during the workshop.
No Previous Start Up Experience Needed
No Previous Management Needed
No Overpriced Agencies
And it's included in the Conference pack.


Fill out the form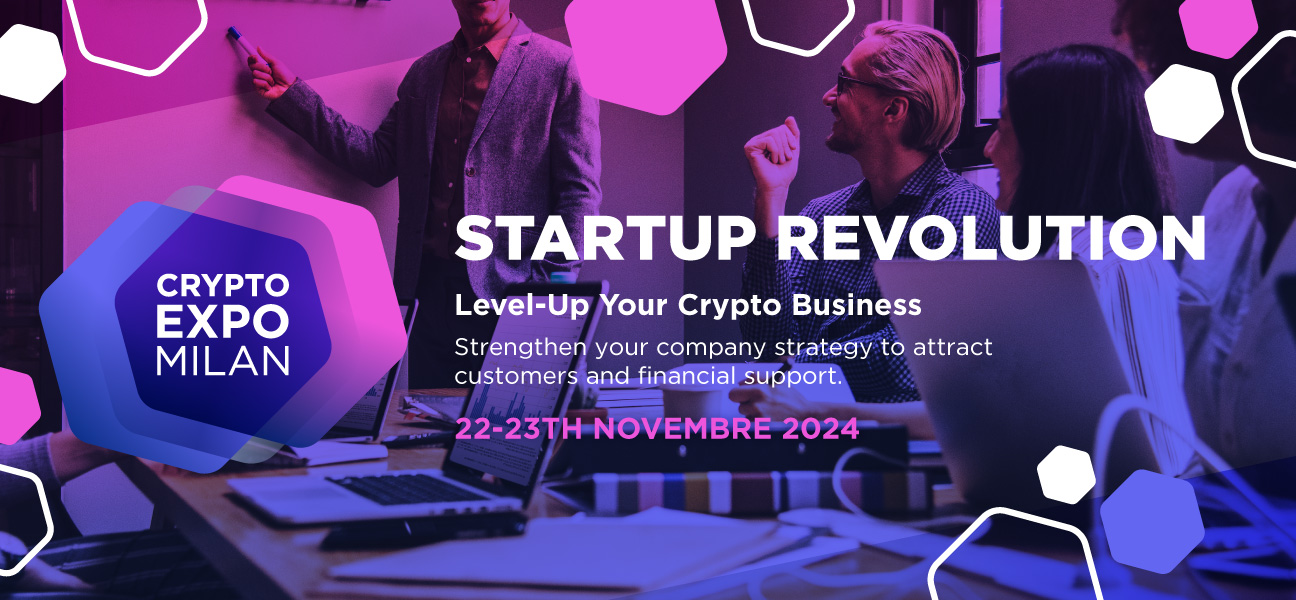 Day 1: Understanding the Crypto Market
Module 1: Market Dynamics
Dive into the world of cryptocurrencies, blockchain technology, and the latest market trends. Gain a comprehensive understanding of how the crypto market operates and where it's headed.
Module 2: Positioning and Business Models
Learn how to effectively position your crypto startup in a crowded market. Explore various business models and discover which one suits your project best.
Module 3: Utility and User Adoption
Explore the importance of utility in crypto projects. Understand how to create products or services that drive adoption and add real value to the crypto ecosystem.
Day 2: Optimizing Your Crypto Startup
Module 4: Digital Marketing Strategies & Legal Limitations
Get hands-on guidance on crafting a winning digital marketing strategy for your crypto project. Learn about effective online marketing channels and tactics.
Module 5: PR and Community Building
Discover the art of building a strong online presence and community around your crypto startup. Learn to leverage PR strategies for positive exposure.
Module 6: Study Case
Q&A Session & Closure
LEVEL UP your BUSINESS CONTEST
As part of the "Level-Up Your Crypto Business " workshop, we invite participants to submit their project or startup ideas for analysis.
FILL IN TO GET YOUR BUSINESS TO THE NEXT LEVEL
TOP 3 PROJECTS will receive one-on-one consulting sessions. Additionally, one project will be chosen as a study case during the workshop.
Who Should Attend:
Crypto Entrepreneurs
Startup Enthusiastss
Investors Interested in Crypto Projects
Marketing and PR Professionals in the Crypto Space
Anyone Looking to Gain a Deeper Understanding of the Crypto Market
Takeaways:
By the end of the "LEVEL UP" workshop, participants will:
Have a solid grasp of the crypto market dynamics.
Know how to position their crypto startup effectively.
Understand various business models and choose the right one.
Learn strategies to drive user adoption and create utilit.
Be equipped with digital marketing and PR tactics.
Gain insights into navigating legal challenges in the crypto industry..
Receive special offers and updates
Sign up for our newsletter to receive updates on the event and special offers reserved for you.
By clicking the button, you agree to receive Crypto EXPO Milan emails ONLY see our [Conditions] (/ terms)