Theca Hackathon
Developing The Future of Decentralized Knowledge
Welcome to the Theca Hackathon at the Crypto Expo Milan. Theca is a decentralized project on SOLANA that envisions a groundbreaking transformation of knowledge sharing on the blockchain. We extend a warm invitation to you to be part of this journey, where we will collectively shape the future of knowledge accessibility, verification, and preservation. Mark your calendars for November 24th and 25th, as these two days will mark an exciting exploration of Theca's capabilities and an opportunity to contribute to its evolution.
The hackathon will be held online and at Studio Novanta - East End Studios, Via Mecenate, 88/a, 20138 Milano MI, and the schedule is as follows: on November 24th, we'll kick off at 8:30 AM and continue until midnight, and on November 25th, we'll resume at 8:30 AM and conclude at 7:00 PM.
Registration and participation in the Hackathon are free. Each participant will receive an Exclusive ticket for the Crypto Expo Milan event and will be able to present their project during the two days of the event.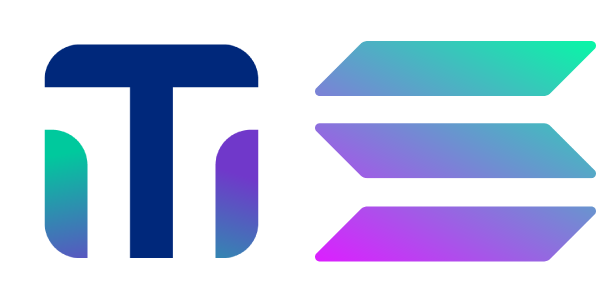 Open to
Public, online or in presence
Decentralized Wisdom Award

$ 2,200
(1,500 usdt + 1M Theca)
Knowledge Revolution Prize

$ 1,100
(700 usdt + 500K Theca)
Blockchain Knowledge Pioneer Award

$ 700
(500 usdt + 250K Theca)
Registration is already open, don't waste time, join now!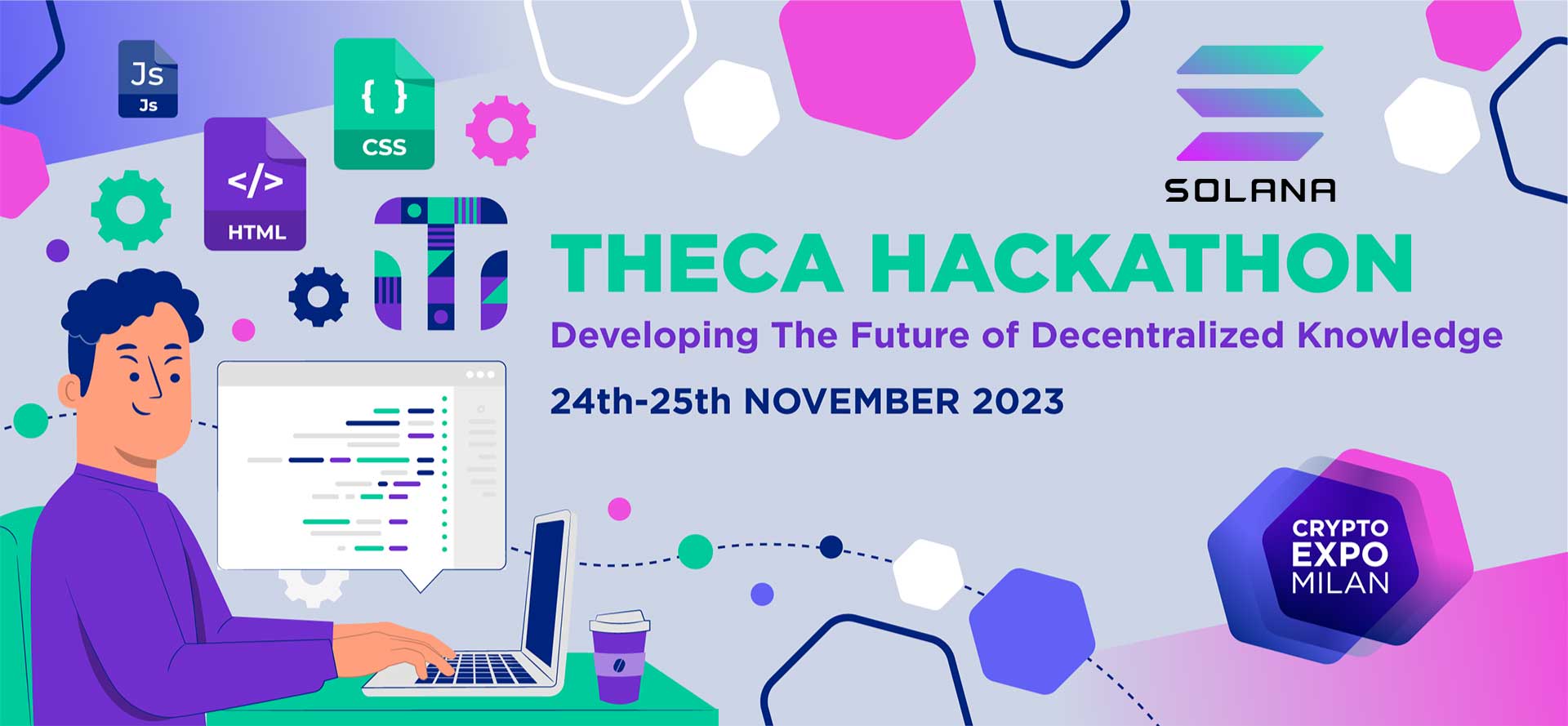 About the Theca Hackathon
Our primary goals for the Theca Hackathon are to ignite innovation, encourage collaboration, and inspire creativity within the dynamic realms of blockchain technology and knowledge preservation. Throughout the hackathon, participants will engage with various challenges related to Theca, ranging from enhancing its core functionalities to crafting decentralized applications that will shape the future of knowledge management on the blockchain. This is your chance to be a part of a revolution – don't miss it!
Theca is a decentralized WEB3 project on the Solana blockchain.
Theca website
Solana Explorer
Presencial Theca Hackathon Schedule:
Day 1 - Registration, Orientation and Hacking
08:00 AM - 08:30 AM: Registration
08:30 AM - 9:00 AM: Welcome and Introduction, Theca Overview and Q&A
09:00 AM - 12:00 PM: Hacking Session
12:00 PM - 01:00 PM: Lunch (Dev's team can continue coding while they are having lunch if they want to)
01:00 PM - 08:00 PM: Hacking Session
08:00 PM - 09:00 PM: Dinner (Dev's team can continue coding while they are having dinner if they want to)
09:00 PM - 12:00 AM: Late-Night Hacking
Day 2 - Final Hacking and Presentations
08:00 AM - 12:00 AM: Hacking Continues
12:00 PM - 01:00 AM: Lunch (Dev's team can continue coding while they are having lunch if they want to)s
01:00 PM - 06:30 PM: Finalize Projects
06:30 PM - 07:30 PM: Project Presentations and Judges Deliberation + Winners Announcement
11:00 PM - 3:00 AM: Closing party and Networking
Please note that the schedule for the first day extends until midnight to allow participants more time for hacking and development. The second day concludes with presentations, judging, and the award ceremony, followed by a networking session and the closing party.
Disclaimer
The above schedule is subject to change.
What are we Looking for
Participants can choose from a variety of tasks to work on during the hackathon. These tasks are designed to showcase the diverse potential of Theca:
Core Enhancements:
Improve blockchain integration for enhanced security.
Enhance user experience and interface design.
Decentralized Knowledge Applications:
Create a decentralized publishing platform.
Build a decentralized library for historical documents, rare manuscripts, books, scientific and medical manuals
Design a decentralized marketplace for digital assets and knowledge.
Research and Verification Tools:
Develop mechanisms for fact-checking, content verification and authenticity (AI or other methods)
Implement reputation systems for knowledge contributors.
Receive special offers and updates
Sign up for our newsletter to receive updates on the event and special offers reserved for you.
By clicking the button, you agree to receive Crypto EXPO Milan emails ONLY see our [Conditions] (/ terms)